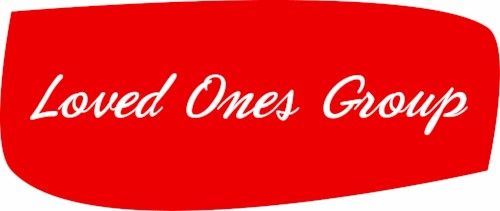 The Loved One's Group
Recovery for the addicted person often begins with positive action by the family. Loved One's Group is a series for family, friends, and others who are concerned about a loved one's alcohol or drug use. The six-week series focuses on educating loved ones on how to identify addiction and develop effective approaches to really help the person with a drinking or drug problem.
The Loved One's Group is facilitated by highly trained, professional staff from The Counseling Center.

Family Members Typically
Do not understand the nature of addiction

Feel alone, ashamed and fearful about the problem of alcohol and drug addiction

Feel responsible believing that somehow they have caused or contributed to the problem in some way

Feel angry with the addicted person

Feel hopeless their loved one will never get the help they need
---
Loved Ones Video Series
Click here to view videos of our Loved Ones Group Sessions.
---
Loved Ones Group Locations
OHIO
South Webster, OH
Pinkerman Community Church
37 Carmichael Street, South Webster, OH
Check for dates and times
Contact:  Sandy Smith, 740-357-5334
sandy.smith@bv.k12.oh.us
West Ironton, OH
West Ironton Nazarene Church, fellowship hall (rear)
317 Elm Street, West Ironton, OH
Contact:  Lawrence Harris, 740-981-6232
lawrenceharrisjr@gmail.com
Thursdays at 7:00 PM
Ironton, OH
Quinn Chapel AME
514 Eighth Street, Ironton, OH
Contact:  Rev. Margaret Tyson, 740-532-4260
rev.margaret1@gmail.com
Tuesdays at 12 PM
Ironton, OH
Resurrection Hope United Methodist Church
617 Wyanoke Street, Ironton, OH
Contact:  Terri Jones, 740-533-9222
Terrjon@yahoo.com
Thursdays at 7:00 PM
Ironton, OH
Ironton First Nazarene Church
2318 Sixth Street, Ironton, OH
Contact:  Rob Hale, 606-923-3538
rob_n_lori@msn.com
Wednesdays at 6:45 PM
Kitts Hill, OH
Bald Knob United Brethen Church
7170 County Road 6, Kitts Hill, OH
Contact: J. Kearns, 740-646-6787
jkearns671@roadrunner.com
Tuesdays at 7:00 PM
South Point, OH
Sunshine Nazarene Church, fellowship hall
531 County Road 17
South Point, OH
Contact:  Brenda Henry, 606-547-7942
circuitrider111957@yahoo.com
Thursdays at 6:30 PM
KENTUCKY
Wurtland, KY
1st Church of the Nazarene
619 Fulton Avenue
606-836-5331
Tuesdays at 6:00 PM
Ashland, KY
Grace Culture Church
2020 Carter Avenue, Ashland, KY
For dates and times
Contact:  Dianna Ross, 606-923-1972
Ashland, KY
1st Church of the Nazarene
2201 Bath Avenue
606-325-4631
Mondays at 7:00 PM
Ashland, KY
Plaza Community Church of the Nazarene
784 Diederich Boulevard
606-388-2727
Thursdays at 6:00 PM
WEST VIRGINIA
Huntington, WV
First Presbyterian Church
1015 5th Ave. (Rear entrance) Huntington, WV
Contact:  Cary Dixon, 304-633-9632
cjdixon64@gmail.com
Tuesdays @ 6:00 PM
Hurricane, WV
Hurricane Church of Christ
600 Midland Trail, just past the middle school
Hurricane, WV
Contact:  Ed Covert, 304-206-1285
ecovert45@suddenlink.net
Tuesdays @ 7:00 PM
Point Pleasant, WV
Main Street Baptist Church
1100 Main Street, Point Pleasant, WV
Contact:  Robin Jones, 304-675-0440
Thursdays @ 6:00 PM 
---
Loved Ones Group Newsletters
---