Stepping Stones Program
Stepping Stones Program, Maternal Addiction Outpatient Services and Continuing Care are treatment programs for women with a primary focus on recovery from alcohol and other drug addictions. The Stepping Stones program includes Supportive Recovery Housing and is designed to encourage pregnant women and mothers with children (ages 12 and under) to bring their children with them to treatment. Pregnant women receive prenatal care, education and assistance in caring for their newborn after they give birth. We connect clients to board-certified obstetricians and gynecologists, as medication-assisted withdrawal and detoxification services for pregnant women who are addicted to heroin, Oxycontin, and other opiates.
Services Offered
- Orientation, intake, and comprehensive assessment
- Intensive group therapy, case management, and individual counseling
- Addiction education and prenatal education
- Outpatient family services
- Integration into community 12-step support groups
- Parenting skills and family group
- On-site child care and children's therapy
- Transportation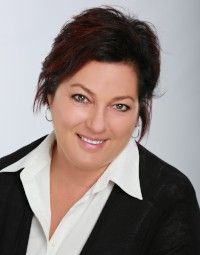 ---
Mothers Care Services
Are you pregnant or have children and are addicted? The Mothers Care program is part of the Stepping Stones Outpatient Program but does not require clients to live in supportive recovery housing. Clients can enroll in this addiction treatment program by calling Admissions at 740.354.6685 or 800.577.6685, Monday through Friday from 8 am to 4 pm. No referral is needed.
Continuing Care
Continuing Care is an aftercare program for Stepping Stones and it is for the mothers that have successfully completed treatment. Clients are enrolled in the reward program which assists in alleviating barriers while in early recovery to earn diapers, wipes, new clothing, care items and so much more!
How can I help the Continuing Care Program? 
The Continuing Care Closet is stocked through gifts, grants and donations from affiliated agencies and our community, but we are always in need of daily childcare necessities. The Care Closet accepts various items including diapers, toys, children and baby clothes, household items, cookbooks and bottles. We welcome new items gently used, and all donations are greatly appreciated. 
Contact the Community Relations & Development Department at 740.354.3829 ext. 2708 or Continuing Care Coordinator Stephanie Thompson at 740.354.6550 ext. 2754 for information on how you can help.