What is Re-Entry?
The Counseling Center has developed Re-Entry Services that will provide a continuum care of comprehensive AOD/MH services along with health care, technical training, employment services, transitional living, and court services all to address the re-entry barriers for those individuals involved in the justice system. 
The Hughes Re-Entry Center will be partnering together with Southeastern Ohio Legal Services, Scioto County Career and Technical Center, and Scioto County Aspire,  to provide program options that not only address individual substance abuse, but also their criminogenic, vocational, and educational needs. 
Who can be referred?
Those who have been convicted or who have pending charges as a result of their addiction.  

Those on probation who may have violated their terms of probation due to their addiction. 

Those serving a jail sentence due to crimes related to their addiction.

Those who are transitioning from a prolonged sentence in a Community Based Correctional Facility (CBCF) or Prison.
Program Guidelines
The Day Reporting Program is an Intensive Outpatient Program that is specialized for those on probation or have to fulfill court obligations or special orders. The Re-Entry Program is an Outpatient Program that is specialized for those re-entering the community from prison, CBCFs, or jail. 
Intensive Outpatient Program Requirements:
Attendance at group, individual, and self-help sessions

Meetings with Mental Health Counselor (if given a diagnosis resulting in mental health needs)

Meetings with Case Manager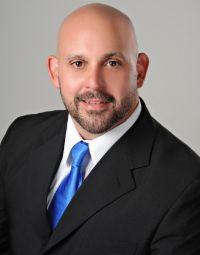 ---

Vocational Programs
During Phase I, clients in need of education training can participate in:
GED classes provided in coordination with Scioto County Aspire

Key Training instruction to prepare for the Work Keys Exam. 
During Phase II, clients who have successfully completed Phase I can join the technical training portion of the program. In collaboration with the Scioto County Career and technical center, Technical Courses will be NCCER certified. Clients will have the option to complete courses that range from 120-300 hours of education in:
Plumbing

Electric

Deckhand
This program is implemented alongside counseling so that upon treatment completion, clients can find gainful employment and return to their families and community.