11th Annual Celebrity Chef Dinner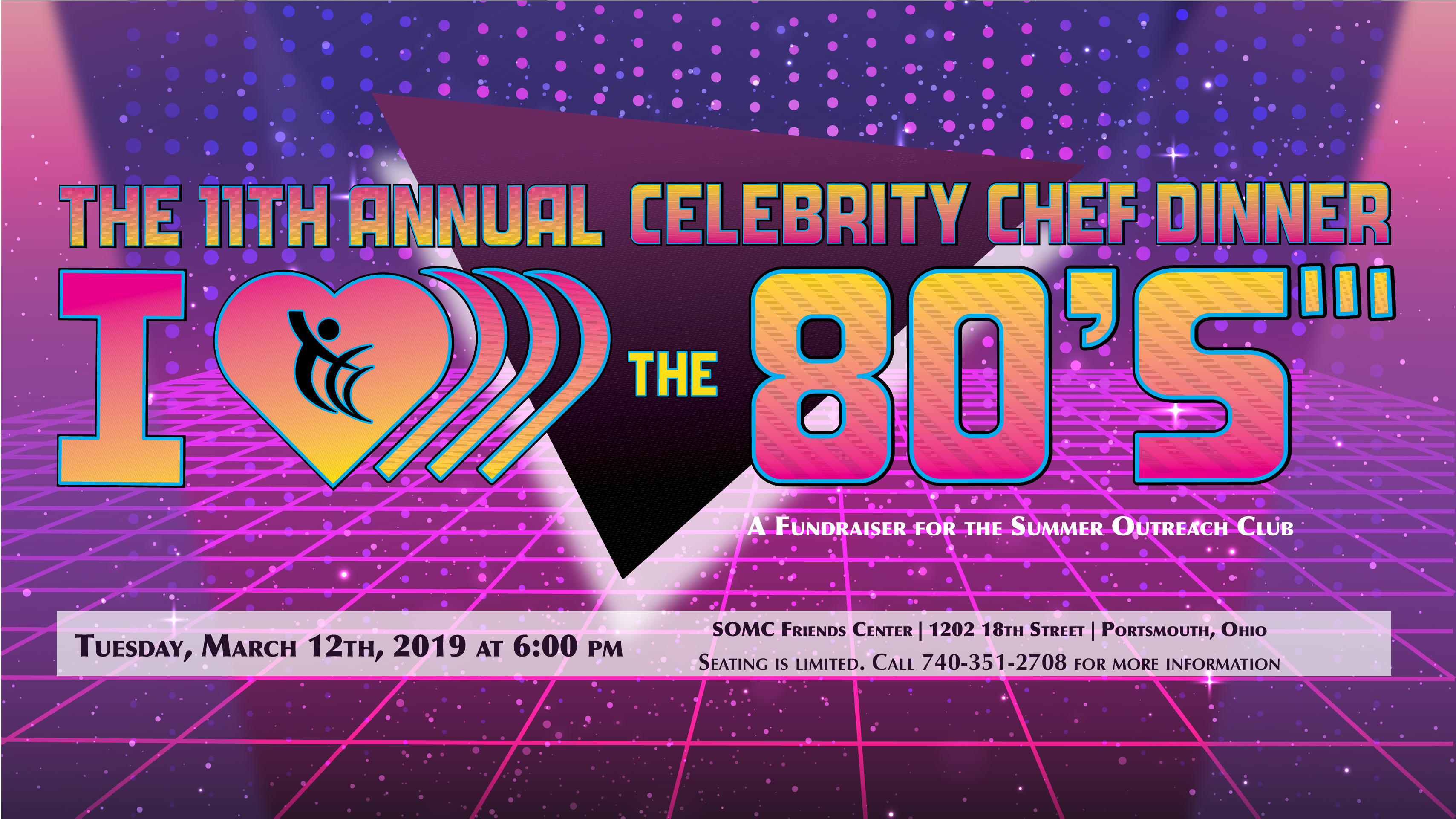 The Celebrity Chef Dinner always promises a fun time, and this year, being the 11th year and the 30th anniversary of Summer Outreach will honor the decade the Summer Outreach Club began. Come enjoy technicolored memories and enjoy a radical evening during everyone's favorite decade as I Love the 80s will be the theme for the evening.
Enjoy live music from Rockin' Reggie Robinson; eat totally tubular appetizers from Celebrity Chefs who have been a part of the 30 years of Summer Outreach Club, either as Club Members, Workers, or Community Partners; and bid on amazing items at the silent auction. Returning are our main course Chefs: Nick Montavon and Will Robinson, who are ready to rock your plates with amazing recipes lifted straight from the 80s.
There are still opportunities for sponsorship of the Celebrity Chef Dinner and Silent Auction for individuals or businesses and groups. For more information on becoming a table or food sponsor contact Katie Trapp at (740) 351-2708 or by email at ktrapp@thecounselingcenter.org
Tickets are on sale now for $50.00, which includes admission, dinner and live entertainment, with all proceeds benefitting the Summer Outreach Club Program. Tickets can be purchased by contacting Katie at the phone number or email address listed above.